Dental clinic Stockholm
Welcome to

Renaissance Dental
We provide a full range of services: from x-ray diagnostics and treatment of tooth decay to the most complicated dental operations.

Doctors of the clinic use the most effective and safe medications together with the most sparing methods of treatment, thereby reducing the risk of complications, the duration of rehabilitation, and achieving long-term results.

Visit us if you need help of a qualified dentist in a pleasant environment.
Book an appointment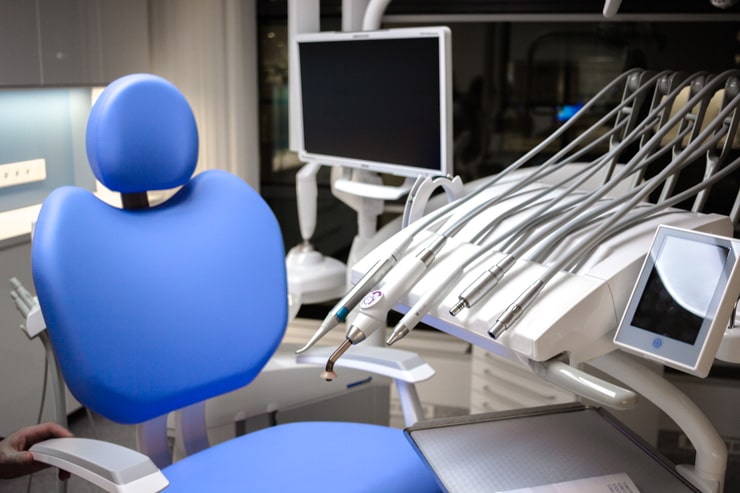 See the difference
Why Choose Us?
Service of high level
We work with love and learnedly on our subject, observing the highest standards of service. For us, the patient is in the center of attention, and choosing a treatment plan, we always take into account his or her wishes and opportunities. It is important for us that you feel as comfortable as possible. If a visit to the dentist makes you feel anxious, you may be offered sedatives along with anesthetics.
Qualified specialists
Our clinic employs only certified dentists with more than 15 years of experience, who have higher medical education, and constantly improve their skill level at international seminars and congresses. The founder of the clinic and practicing dental surgeon Vladimir Salop is an implantology course leading teacher, which indicates a high level of professionalism and quality of knowledge possessed by our specialists.
Technical equipment
Renaissance Dental clinic has the best modern equipment for the most accurate diagnosis and high-quality treatment. Each room is equipped with a visiograph for spot X-ray so that to control of the entire course of treatment visually. That is why we can guarantee a favorable treatment outcome and durability of results.
What do our customers say?
Patient
Reviews
Very friendly, professional, and thorough dentist. Glad to live next to such a beautiful and high-tech clinic!
- Moosa Awadah
Very friendly reception and extremely professional through and through!
Got after 32 earth turns my first hole in a tooth and they handled it masterfully. There was a root canal but it is not visible at all on the tooth when I look in the mirror. What makes the tooth differ from other teeth is that it is much finer than the other.
Recommend this receiving strong!
- Henrik Lindström
Good dentists, very good care. 5 stars without a doubt.
- Rahim Koca